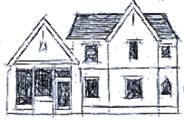 The Old Fire Station Surgery
The Old Fire Station Surgery, Albert Terrace, Beverley. HU17 8JW.
Current time is 09:54 - We're open
Branch Surgery
Samman Road Branch Surgery
Samman Road
Beverley
HU17 0BS
Tel: 01482 882281
Fax 01482 880495
You can choose to register at our branch surgery if it is more convenient location-wise for you to do so.  Open surgeries are held on a daily basis between 09.00-10.30 Monday, Tuesday Wednesday and Friday.  The telephone line will be open from 8.45 each day for taking calls for appointments, medication and other queries.  The Patient records for our Samman Road nominated patients are fully accessible at our main surgery.
Opening Times
Monday
08:00 until 18:00

Tuesday
08:00 until 18:00

Wednesday
08:00 until 18:00
Please note we close for staff training between 12.45pm - 2.00pm on Wednesdays
Thursday
08:00 until 18:00

Friday
08:00 until 18:00

Saturday
CLOSED
Call NHS 111
Sunday
CLOSED
Call NHS 111