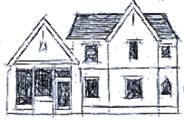 The Old Fire Station Surgery
The Old Fire Station Surgery, Albert Terrace, Beverley. HU17 8JW.
Current time is 05:20 - Sorry, we're closed
Clinics
Travel Vaccinations
Most of the time your holiday provider will outline the risks of specified countries you venture to. At the Old Fire Station Surgery we have Travel Nurses that can advise and administer the required vaccinations. Please give at least 8 weeks' notice before you travel to allow our nurses to fit you in conveniently and allow time for the vaccinations to activate.
Yellow Fever
Yellow fever is only given at designated Yellow Fever Vaccination Centres (YFVCs). If you are planning to travel to an area where you may be at risk of yellow fever (i.e. Africa) make sure you are vaccinated before making your trip. The Old Fire Station is a Yellow Fever Vaccination Centre.
The yellow fever vaccine is given as a single injection. You should be vaccinated at least 10 days before you travel, as this will allow enough time for your body to develop protection against the yellow fever infection. Your proof of vaccination certificate will only become valid after this time.