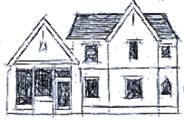 The Old Fire Station Surgery
The Old Fire Station Surgery, Albert Terrace, Beverley. HU17 8JW.
Current time is 18:18 - Sorry, we're closed
Pharmacy Nomination
You can nominate a Pharmacy to order and collect your prescription on your behalf. In some cases, your Pharmacist can order up to 6 months of your medication for you to collect directly from them through batch-prescribing. Below is a list of the Pharmacists we currently deliver to.
Boots (Toll Gavel)
43-45 Toll Gavel, Beverley HU17 9AE
Tel: 01482 881583
Boots (Kingswood)
Althorp Rd, Hull HU7 3DA
01482 877990
Hengate Pharmacy
Manor Rd, Beverley HU17 7BZ
01482 868208
Lloyds Pharmacy
1 Samman Rd, Beverley HU17 0BS
01482 868317
Molescroft Pharmacy
Pighill Lane, Woodhall Way, Beverley HU17 7JY
01482 886294
Morrisons Pharmacy
Wingfield Way, Beverley HU17 8XE
01482 863840
Spinks Chemist
Albert Terrace, Beverley HU17 8JU
01482 882562
Superdrug Pharmacy
23-25 Toll Gavel, Beverley HU17 9AA
01482 871185