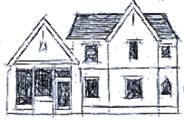 The Old Fire Station Surgery
The Old Fire Station Surgery, Albert Terrace, Beverley. HU17 8JW.
It's Thursday 9:06 AM — We're open
Appointments
The GP is often the first port of call when a health problem develops. If it is more complicated than the Pharmacist can resolve, and symptoms are not disappearing after some time it is time to visit the GP.
Before you see the GP, it is sometimes helpful to write a list of problems, starting with the most important so you don't forget them. Write down when they started and what makes them better or worse during a 24-hour period.  If you have a complicated problem, ask for a longer appointment when you book.
If your GP cannot deal with a problem, then you'll usually be referred to a hospital for tests, treatment, or to see a consultant with specialist knowledge.
Opening Times
Monday
08:00am - 18:00pm
Tuesday
08:00am - 18:00pm
Wednesday
08:00am - 18:00pm Please note we close for staff training between 12.45pm - 2.00pm on Wednesdays
Thursday
08:00am - 18:00pm
Friday
08:00am - 18:00pm
Saturday
CLOSED - Call NHS 111
Sunday
CLOSED - Call NHS 111