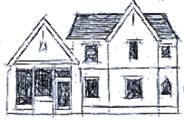 The Old Fire Station Surgery
The Old Fire Station Surgery, Albert Terrace, Beverley. HU17 8JW.
Current time is 00:13 - Sorry, we're closed
Covid vaccinations
Covid vaccinations 9/6/2021
The local vaccination centre set up with our fellow Practices a local vaccination centre at the Beverley Racecourse remains operational for second dose vaccinations only where we have provided first doses and is strictly by appointment only.
Any new first vaccinations should be routed through the 119 or on-line for the National Booking System.  We are aware of a number of failings with this service and continue to provide feedback to try and ensure the inclusion of all patient groups they are currently unable to serve.