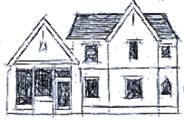 The Old Fire Station Surgery
The Old Fire Station Surgery, Albert Terrace, Beverley. HU17 8JW.
Current time is 17:26 - We're open
New Patients
We accept new patients from the Beverley area and surrounding villages, if you are not sure  if you are in our catchment area you can call (01482) 862236 and ask us.
If you wish to join the practice, you can call -in and request a Registration Pack. Inside your pack you will find our New Patient Leaflet, an NHS registration form (GMS1) which you must sign and date, a Smoking Questionnaire and Alcohol Questionnaire that will help us with your healthcare.
Once you have returned the forms signed you will be able to use our services. Alternatively you can download the forms here and print them for your visit to the surgery