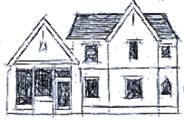 Dr Mixer & Partners
The Old Fire Station Surgery, Albert Terrace, Beverley. HU17 8JW.
CQC Report 2016
We are pleased to have been awarded a "Good" rating across all Services in the latest CQC Report that was undertaken in 2016.
You can view the full report by clicking on the link below which will open a PDF file.
Or view a snapshot here:
Opening Times
Monday
08:00am - 18:00pm
Tuesday
08:00am - 18:00pm
Wednesday
08:00am - 18:00pm Please note we close for staff training between 12.45pm - 2.00pm on Wednesdays
Thursday
08:00am - 18:00pm
Friday
08:00am - 18:00pm
Saturday
CLOSED - Call NHS 111
Sunday
CLOSED - Call NHS 111