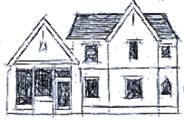 Dr Mixer & Partners
The Old Fire Station Surgery, Albert Terrace, Beverley. HU17 8JW.
MIU/UCC's
Minor Injuries Units (MIUs) can treat sprains, fractures and strains, broken bones, wound infections, minor burns and scalds, rashes, minor head injuries, insect bites, animal bites, minor eye injuries, injuries to the back, shoulder and chest; anything that requires stitches, dressings, casts, antibiotics and anti-inflammatories to mend.
MIUs cannot treat chest pain, breathing difficulties, major injuries, conditions likely to require hospital admission (999 cases), stomach pains, gynaecology problems, pregnancy problems, overdoses, alcohol issues and mental health problems.
Your local MIU unit is located at the East Riding Community Hospital in Beverley Tel: 01482 886600 Open 9am-5pm Mon-Fri and 9am-6pm on weekends and bank holidays.
Please note that some of the Minor Injuries units are scheduled to be replaced by urgent Care Centres towards the end of 2017.
Urgent Care Centres
New Urgent Care Centres should all be up and running before the end of 2017.
There is currently a network of six minor injury units (MIU) across the East Riding, opening at different times and offering different services.
The Hornsea MIU will close completely and the Driffield and Withernsea units will become appointment-only centres for "low-level" minor injuries, opening from 8am to 8pm, seven days a week. A new 8am-8pm unit will also open in Hessle.
What hours can people attend?
All three urgent care centres will open from 7am to 11pm, seven days a week, operating as a walk-in facility with no need to book in advance providing the same treatment and care will be available at whichever centre you visit.
What assessment and treatment services will be provided ?
Traumatic injuries, broken bones and sports injuries
Respiratory and chest complaints
General ear, nose and throat conditions
Back, head and neck injuries and whiplash
Cuts, wounds, burns and scalds
Minor eye injury
Insect and animal bites
Minor surgery
What other health services will be available?
Community and primary care
Crisis support for mental health issues
General practice
Pharmacy
Physiotherapy and occupational therapy
Social care services
Voluntary and community services
What supporting services will be on offer ?
Diagnostics (blood tests, x-ray, ultrasound)
Plaster casts for broken bones
Non-medical prescribing
Radiological imaging
Opening Times
Monday
08:00am - 18:00pm
Tuesday
08:00am - 18:00pm
Wednesday
08:00am - 18:00pm Please note we close for staff training between 12.45pm - 2.00pm on Wednesdays
Thursday
08:00am - 18:00pm
Friday
08:00am - 18:00pm
Saturday
CLOSED - Call NHS 111
Sunday
CLOSED - Call NHS 111