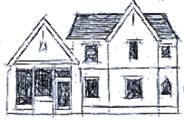 The Old Fire Station Surgery
The Old Fire Station Surgery, Albert Terrace, Beverley. HU17 8JW.
Current time is 00:21 - Sorry, we're closed
Booking Appointments
Booking Appointments
Our appointment system has changed in light of Covid-19.
All appointments are currently being made by telephone or on-line and we are not currently offering face to face bookings in order to minimise patient numbers in the Practice and protect patients and staff.
GP Appointments
All of our GP appointments are bookable by phone (or on-line) only for an initial telephone consultation. Please telephone the surgery and a Doctor will telephone you back to assess your condition.  Should they need to see you face to face they will make an appointment for you to come in to the surgery.
On-line appointments
Perhaps the easiest way to pre-book. All of our doctors appointments should be automatically available for online booking using NHS App or Patient Access. NHS App can be set up on-line although registering for Patient Access will mean calling at the Practice with a form of photographic ID such as passport or driving license, you will be given a form to fill out and then issued with a unique username and password to access the system. Access is for the named individual only.
Nurse appointments
Nurse appointments should be made by telephone. When attending please try and attend alone where possible and arrive for the appointment time rather than in advance.
HealthCare Assistant Appointments
Health Care Appointments for bloods and similar remain bookable by telephone. When attending please try and attend alone where possible and arrive for the appointment time rather than in advance.
Flu season appointments
Our 2020 seasonal flu campaign will operate a little differently to mitigate Covid-19 risks we will be opening up clinics starting in mid-September, initially for the over 65s due to availability of vaccine.
Reason for your appointment
You will be routinely asked for the nature of the problem when making an appointment and we would ask that you provide this information so the doctors or nurses have an understanding of what you are seeing them for. This will allow you to speak with the most appropriate person and help identify any acute cases which may need more immediate action. This is particularly important in identifying potentially Covid-19 related cases.
Early morning queuing?
We are not currently allowing walk in appointment bookings so there should be no reason to queue at the Practice other than for a pre-booked 8.00 appointment.
Cancelling an Appointment
If you no longer need are unable to attend your appointment please help us by cancelling it, to minimise the number of wasted appointments.
Keep your mobile number up to date with us. We will send out text reminder of your appointment and you can cancel your appointment via text – Saving you a phone call!