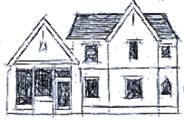 The Old Fire Station Surgery
The Old Fire Station Surgery, Albert Terrace, Beverley. HU17 8JW.
Current time is 10:57 - We're open
Booking Appointments
Booking Appointments
Our appointment system was changed in 2018 following a detailed review and patent feedback.
There are various ways of making a Doctor appointment to suit your needs;
Online Appointment Booking
Perhaps the easiest way to pre-book. All of our routine doctors appointments are automatically available for online booking using Patient Access so they may be booked on-line, over the telephone or in person. Registering for Patient Access is easy – present at the desk with a form of photographic ID such as passport or driving licence, you will be given a form to fill out and then issued with a unique username and password to access the system. Access is for the named individual only.
On the Day Appointments
Call (01482) 862236 for an appointment on the day, or visit us at the reception desk which opens at 8.00am.
Lines are open to call for an appointment on the day at 8.00am. The majority of appointments are automatically released at 8.00am each morning (this means that the receptionist cannot override these time-locked appointment if asked to do so). If the receptionist is unable to book you with your preferred GP, they will try to book you with somebody else or advise you of their availability.
Next Day Appointments
We have a number of appointments which are available to book for the following working day.
Pre-Booked Appointments
We offer appointments up to 3 weeks ahead with a GP depending on availability. These appointments are set to release automatically; the receptionist cannot override the appointment system. If you wanted to book ahead please call after 10.00am to allow those who need to book on the day to get through.
Open Surgery
We operate an open surgery system on Monday mornings and also at other peak times, such as around Bank Holidays, from time to time. The appointment times are set at half an hour intervals, which means they are seen in chronological order of booking and maximises the number of patients seen at these times. It isn't possible to nominate a particular doctor in the open surgery.
Reason for your appointment
You will be routinely asked for the nature of the problem when making an appointment and would ask that you provide this information so the doctors or nurses have an understanding of what you are seeing them for. This will also prevent wasting both your and their time if they are not the most appropriate person to see and help identify any acute cases which may need more immediate action.
Early morning queueing?
We tend to see a queue of patients at the door in a morning in order to make an appointment for later in the day even on wet, cold and windy days. On-line Patient Access is at least as straight forward as for those using internet banking and since the appointments are released at 8.00 on-line, at the front desk or by phone why queue? If you would like further information please ask at reception.
Cancelling an Appointment
If you no longer need are unable to attend your appointment please help us by cancelling it, to minimise the number of wasted appointments.
Keep your mobile number up to date with us. We will send out text reminder of your appointment and you can cancel your appointment via text – Saving you a phone call!
Opening Times
Monday
08:00 until 18:00

Tuesday
08:00 until 18:00

Wednesday
08:00 until 18:00
Please note we close for staff training between 12.45pm - 2.00pm on Wednesdays
Thursday
08:00 until 18:00

Friday
08:00 until 18:00

Saturday
CLOSED
Call NHS 111
Sunday
CLOSED
Call NHS 111