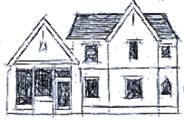 The Old Fire Station Surgery
The Old Fire Station Surgery, Albert Terrace, Beverley. HU17 8JW.
Current time is 19:19 - Sorry, we're closed
Prescriptions
A repeat prescription is for a medication that the doctor has agreed for you to take long term. Please remember medicines prescribed by the doctor should only be taken by the person named on the prescription, and you should not stop taking repeat medication without consulting your doctor first.
Medicines
Medications which are changed or are no longer needed cannot be returned to the pharmacy for reissue.   In order to minimise waste and huge cost to the NHS, please only order what you need; any unwanted medication should be returned to your local pharmacist for destruction.
Ordering repeat prescriptions
Please be sure to allow two working days for us to process your prescription, and allow extra days' notice for Bank Holidays. Use this guide to help you:
Order Monday before 18.00– Collect Wednesday after 2.00pm
Order Tuesday before 18.00– Collect Thursday after 2.00pm
Order Wednesday before 18.00– Collect Friday after 2.00pm
Order Thursday before 18.00– Collect Monday after 2.00pm
Order Friday before 18.00– Collect Tuesday after 2.00pm
Any online orders requested over the weekend will be processed on Monday, and therefore be ready to collect on Wednesday after 2.00pm.
Electronic Prescribing System (EPS)
We are introducing 'Electronic Prescribing System' (EPS) at the practice in mid-October 2018.  This will on a phased basis enable many of your prescription items to be issued directly to your chosen pharmacy.  This can mean you do not have to collect the normal green prescription forms to take to your usual pharmacy; you may go directly to the pharmacy.  To set up this facility please ask your regular pharmacy to 'nominate' them as your chosen pharmacy or ask at our Reception for further information once we go live after 17 October.
Prescription ordering
Please remember that your repeat prescriptions can be ordered in a number of ways, including:
Patient Access (on-line)
In writing
Through your chosen pharmacy
By telephone
Prescription line
We have a direct dial number for our repeat prescription ordering – 01482 883369. The opening times will be changing to between 10.00 and 12.30 daily once our new phone system goes live in early October 2018.