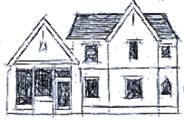 The Old Fire Station Surgery
The Old Fire Station Surgery, Albert Terrace, Beverley. HU17 8JW.
Current time is 10:37 - Sorry, we're closed
Latest News (click title to open):
Confidentiality Policy
General Practices have to adhere to strict guidelines concerning Confidentiality, which follows principles set out in the Data Protection Act. We follow these guidelines and rules which are set to protect all patients and their confidential health information and these are engrained in our day to day culture at the Old Fire Station Surgery.
Should you have any further queries please contact our Practice Manager.